Create a Relaxing Space
Create a calming, peaceful atmosphere and experience tranquility that will melt away stress and help you relax by adding a sense of serenity & magic to your room! Our Soothing Cherry Blossom is versatile and unique so that it can enhance the ambience of any room!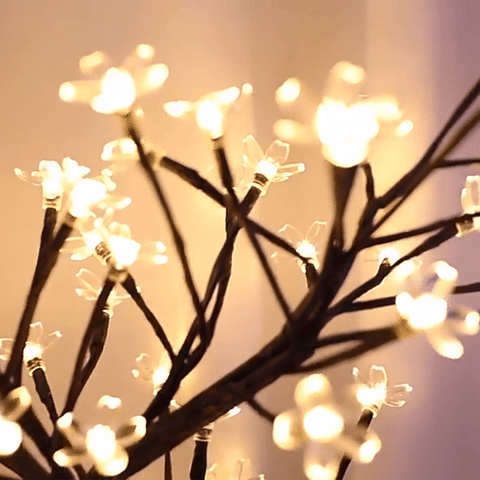 The Perfect Décor Piece 
Whether you use it as a book light or set it up in the corner of your room, the Soothing Cherry Blossom is sure to help you melt away stress and help you relax. Its unique design adds beauty and charm to any space, making it the perfect décor for stress-free living.
An Unforgettable & Marvelous Gift
The Soothing Cherry Blossom is the perfect gift for any occasion. It's practical, promotes relaxation, and has a charming design. Give the gift of peace and tranquility with this thoughtful present.
30-Day Money Back Guarantee
Since we are so confident that you will

 

absolutely adore
 your Soothing Cherry Blossom -
 we are offering a 30-day money-back guarantee. If you aren't satisfied for any reason, simply contact us and ask for a full refund.