Reusable with Applicator
No Glue Needed, Apply Easily, Wear Quickly and Remove Quickly.
Save time, without hurting your natural lash growth.
Stainless steel alloy Clip, Soft magnetic Silk Eyelashes, more durable.
Lasher fits any eye shape & works with any magnetic eyelashes.
Curvy clamp design is also for further curling after applying magnetic eyelashes.
Engineered with soft magnetic strips, Lasher never hurts your eyelids while protecting your fragile eyelashes.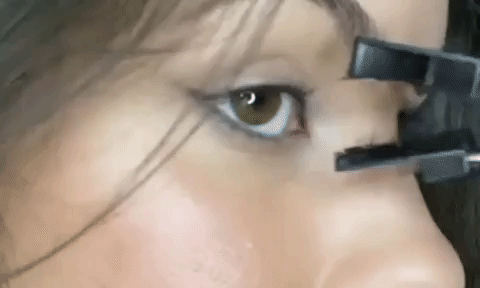 How to Use:
Place eyelashes onto the magnet part of Lasher. Be sure the magnetic strips face each other.
Move Lasher toward your eye and keep its arms above and below your real eyelash.
Gently touch the top upper eyelid to your eyelid, close the bottom arm and release lasher.
When you want to pull off your lash, just find the position of magnets, and twist it gently from your eyes, and then, there you go done and painless!
"The Life Changing Lash"
We are not just lashes. We are a LIFESTYLE.
Our magnetic lashes of all styles are crafted by woman ... for woman who are searching for the lash that will make them fall in love with feeling beautiful again with effortless application.
we are dedicated to providing you a one of a kind experience that will give you that WOW factor while also being pocket friendly. Our lashes are reusable and can be worn dozens of times while maintaining the fresh and fluffy look every woman desires.
If you know.. YOU KNOW!