If you always bite your nails, you'll love this. This ring freely spins against your finger and offers a great way to alleviate nail-biting, skin-picking, and anxiety.
Our elegant spinning rings are designed to relieve stress and relieve anxiety. It is an inexpensive solution to the common problem of biting nails. The fidgeting motion of this ring is designed to help calm anxiety and bring about a peaceful state of mind and body.
These beautiful rings can be worn every day as pieces with true meaning and purpose to help you when you need it most. Spin the bands whenever you feel stressed, to aid in meditation or just as a lovely habit to maintain a state of calm and serenity.
Product Details:
Our rings are handcrafted and made with hypoallergenic, tarnish and corrosion resistant 316L stainless steel.
All jewellery does not contain chromium, nickel or lead.
Sizing: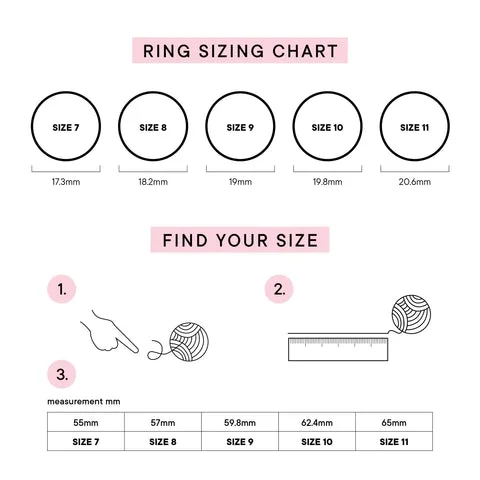 Free Luxury box

For each piece of jewelry you have purchased will be given a Luxury box.
Jewellery Care:
My ring's are durable and high in quality. However, it is important to treat it with care to keep it looking good as time goes on. Should be removed when bathing or applying lotions and perfumes to ensure a long-lasting shine.
To clean, wipe with a soft cloth. Avoid frequent contact with strong chemicals, such as detergent, bleach, perfume, etc. Store in a jewellery box or soft cloth.